【StarFab Issue 5】Might Electronic - A glimpse into how the manufacturing industry is innovating through external collaboration
For this week's issue, we will be sharing with you how Might Electronic, an EMS firm that has been in operation since 1986,  has been collaborating with tech startups to develop new products, and integrate innovation into their operations!  
Previously, Might Electronic's clients consisted of large electronics firms, such as Acer, Foxconn, and D-Link, engaging in the development and manufacture of electronics. In 2014, it switched focus from domestic customers to overseas clients, and in 2016, Might Electronic established its presence in the startup ecosystem by forming Mighty Net, a new business unit given the mission of working specifically with startups on novel technologies and products. 
Over the past five years, Might Electronic has worked with more than 30 hardware startups from over 12 different countries on smart agriculture, smart mobility, smart healthcare, and smart factory solutions. Currently, Might Electronic's products can be categorized into 2 major groups: network communications (IoT) and automotive electronics (electric cars and components).
Our StarFab columnist Miranda had the chance to interview Ray Tai, CEO of Mighty Net –  thanks to Ray for taking the time to chat with us!
Might Electronic has factories in both Taiwan and mainland China. After much consideration, it ultimately decided to establish Mighty Net, a new business unit to work with startups, in Taiwan.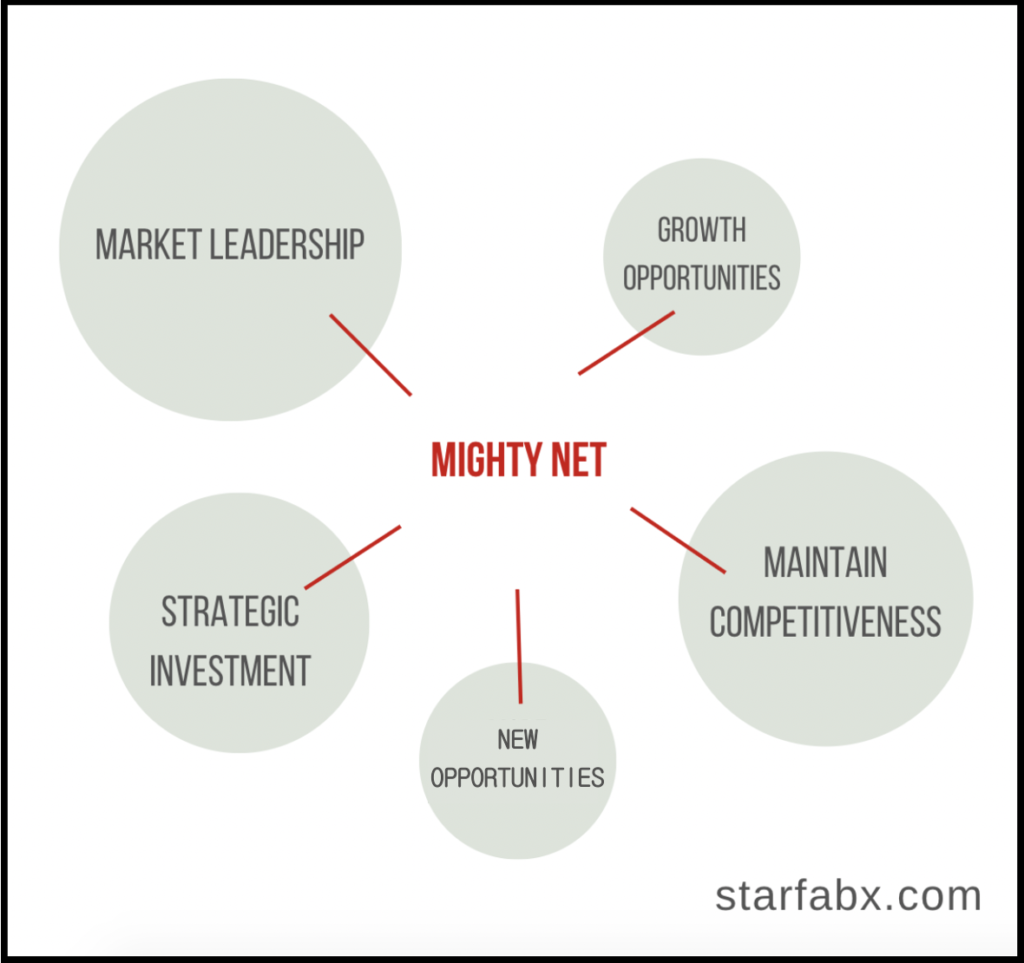 Ray: "In 2005, our team actually had no idea what IoT was, and the impact it would have. Potential clients in IoT related industries started contacting us, and we had to learn to keep up with them, compelling us to grow along the way."
"Startup-corporate collaborations can help traditional companies grow and maintain a competitive advantage in the market!" 
The IoT industry saw rapid growth between 2011 and 2012. Although Might Electronic already had the ability to manufacture network communication equipment at the time, it gained its knowledge of the IoT industry through working with hardware startups.
Oftentimes, startups are able to spot new opportunities and enter new markets at a speed that traditional companies cannot rival, and by working with these startups, traditional businesses can break into and take leadership in emerging markets. Ray believes that by working with startups, Might Electronic "is able to explore more possibilities in areas such as talent development, market opportunities, and new tools and equipment."
Engaging with startups not only allows Might Electronic to gain a lead in markets outside of Taiwan but also cultivates relationships that may lead to major business opportunities in the future. 16 years ago, Might Electronic started working with Ubiquiti, at the time a US startup providing wired and wireless network communications. Today, Ubiquiti is one of the largest providers of IT communications products in the world, and is listed on NASDAQ and the New York Stock Exchange. 
Examples like Ubiquiti prove that some startups have the potential to overtake existing market leaders. By collaborating with hardware startups, Might Electronic strives to create mutually beneficial relationships – startups receive technical support and product verification opportunities, while Might Electronic increases new revenue streams.
Apart from working with startups to design and manufacture hardware products, Might Electronic has also committed to investing in startups from among the startup clients they work with. "We're not seeking to become a professional investment firm; instead, we want to form closer relationships with our customers, and invest in new opportunities together."
Seizing new opportunities in the face of resistance to change
After leaving a career at a publicly listed company and returning to Might Electronic in 2011, Ray began working with startups personally. He noticed that while small in size, startups' main strengths lay in their software development capabilities, which required a different collaboration approach compared to the large tech firms Might Electronic was used to working with in the past. Startups were adept at software development but had very little understanding of the hardware development process, which created unforeseen complications, such as incomplete product specifications and engineering data, which if left uncorrected,  could result in suspended production and huge losses.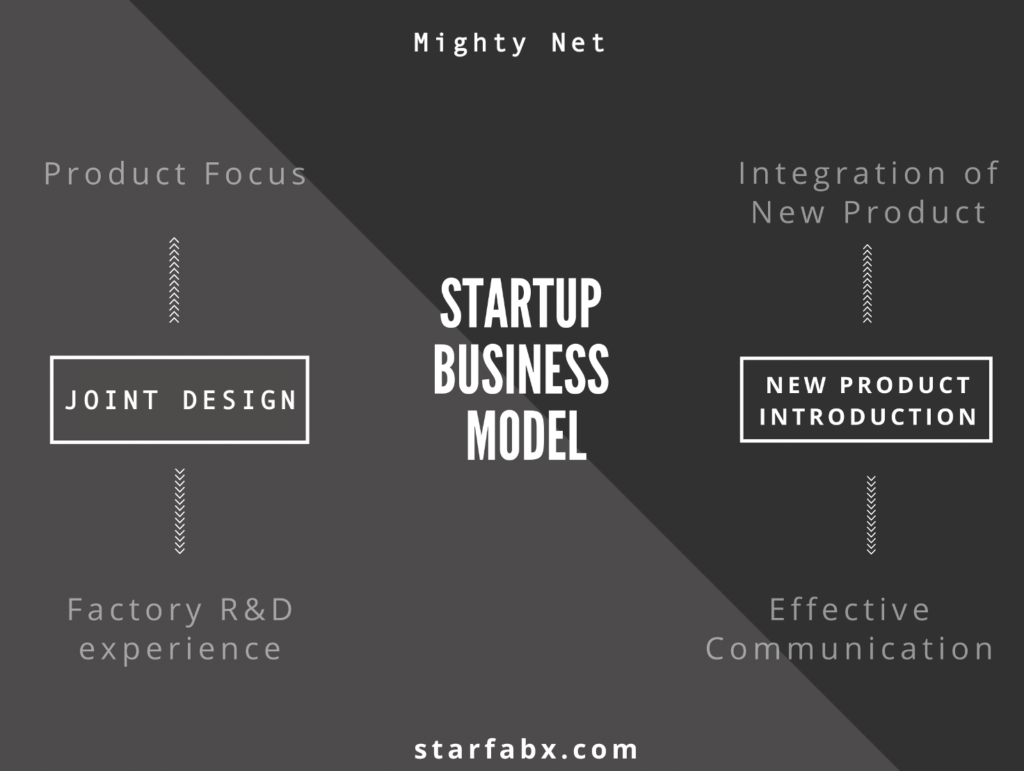 In the past, startups Might Electronic invested in often lacked focus during the product development process, as well as design for manufacturing (DFM) experience. For this reason, Ray created a "Joint Design" collaboration process to ensure that the entire production and manufacturing process ran smoothly. Recently, Might Electronic also created a New Product Introduction (NPI) process to integrate startup technologies into factories seamlessly. By following the NPI process, they are able to communicate with startups on all aspects of the process, from product design to R&D to business development.
Reducing resistance to change is also an issue Might Electronic encounters frequently when managing their own factories.
"Unlike software companies, factory operations aren't designed to change or adapt quickly." Ray pointed out that although Might Electronic manufactures products for clients in the ever-changing tech industry, key manufacturing methods and processes such as Surface Mount Technology (SMT), the main technology used in the PCB assembly process, were already invented in the 1960s – around the same period, NASA first launched Apollo 11 – and continue to be in use today. Change in the manufacturing industry isn't as rapid as everybody thinks, not to mention the absence of revolutionary change in a long while. 
"Present-day manufacturing processes have been around for the past 20-30 years, and the manufacturing industry dislikes change. That is the nature of the industry; to stick with tried-and-true methods. It is inevitable that resistance comes when tradition meets innovation in the manufacturing industry. " 
Due to Covid-19, Might Electronic's production lines in mainland China had to undergo many changes. In response to customer needs, construction is also currently underway on Might Electronic's latest manufacturing site, which is expected to officially launch in August of this year.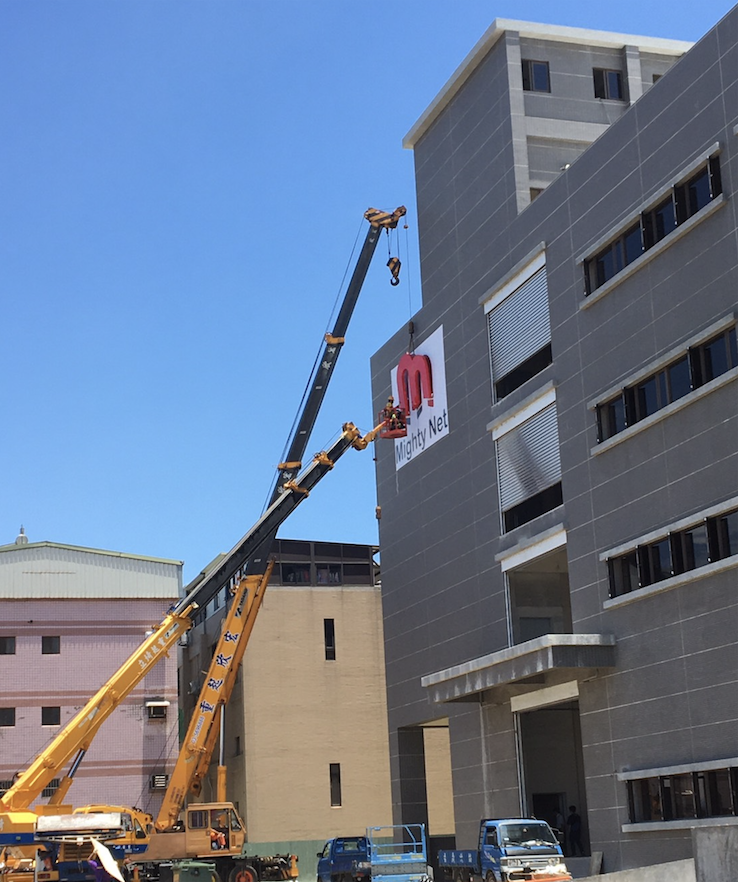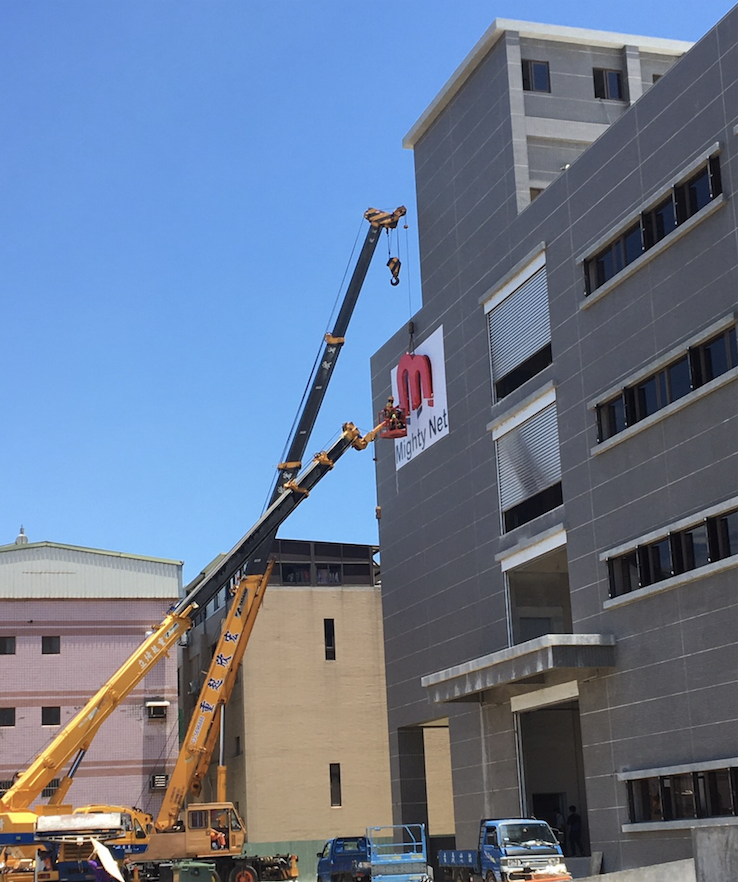 Mighty Net's HQ at Might Electronic's new manufacturing site in Hsinchu
How innovation in hardware design will affect our lives in the future
Since the launch of the iPhone in 2007, software has become an irreversible trend and driving force behind technological advances, which has resulted in software being prioritized over hardware in the product design process. However, if you think about the software tech giants we hear about on a regular basis, such as Google, Amazon, Microsoft, and Facebook, they have all started developing their own hardware products, such as mobile phones, speakers, and laptops. The reason behind this trend is a shift towards designing software and hardware in tandem, to provide customers with a seamless user experience. 
What will happen once major tech firms, such as FAMGA, are able to access and control most of the data that has been generated so far?
According to Ray, our lives "offline" will change. With software innovation leading the way for hardware solutions, hardware will become the last mile in the delivery and implementation of innovation, in order to collect more data from the physical world. Data ownership, data security and privacy will become very important issues to consider for manufacturers of IoT devices. 
Might Electronic looks forward to working with startups to develop new hardware R&D processes through Mighty Net HW Express, its own hardware accelerator, to create and strengthen its competitive edge in the tech industry.