【StarFab Newsletter Issue 3】How has PowerArena been helping manufacturing factories achieve greater production efficiency through AI?
---
PowerArena was founded in 2017, and it focuses on developing AI technology applications; that is, utilizing AI technology to identify potential problems in manufacturing plants and provide continuous optimization. Today, PowerArena has obtained numerous field verifications in Asia and proved its capability of increasing "10% gains in productivity in less than 6 months for manufacturing companies."
We invited Harold, PowerArena's Director of Business Development Harold to chat with us about the recent changes in the manufacturing industry as well as the future challenges in smart manufacturing!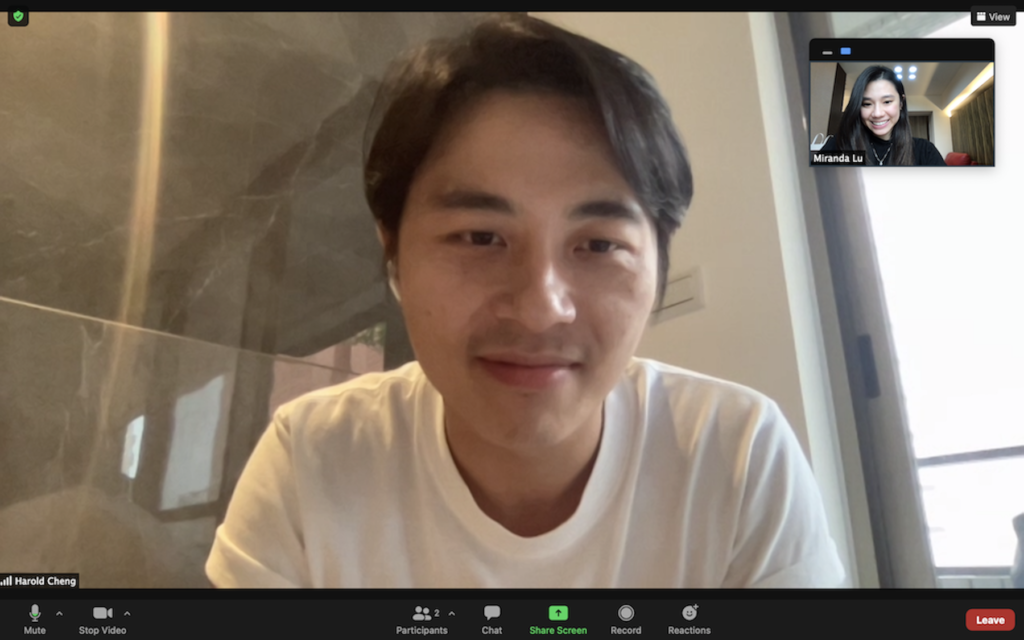 Instead of solely focusing on algorithm development, PowerArena focuses on the implementation of customer's domain and solution
According to Harold, "PowerArena is one of the few companies that can integrate everything from algorithm development to the terminal solution."
When supporting customer solutions, PowerArena does not only provide a system or single software. Instead, it provides an overall system so it is easier for users to operate. Additionally, PowerArena's system modules are very detailed; especially in the manufacturing industry. (For example, there are separate application modules for automobile assembly line and EMS). At the same time, PowerArena tries to turn those system modules into a repeatable solution because this could benefit everyone in the AI ​​chain and promote the cooperation of the entire manufacturing ecosystem.
PowerArena was most impressed by their collaboration with an apparel manufacturer as they improved product quality with SOP assistant and its field verification! The apparel manufacturing industry requires a significant amount of labor, and oftentimes manufacturers try to "improve labor productivity" through increasing efficiency. However, PowerArena takes a different approach in transforming the fashion industry. By introducing AI applications and digital transformation, PowerArena makes the production process more transparent and efficient. When brands conduct inspections, manufacturers can then pinpoint areas of improvement and answer questions through video data. "AI will tell you where the problem is, which makes improvement more intuitive." In return, the entire clothing manufacturing industry can then fulfill their customer needs more aptly.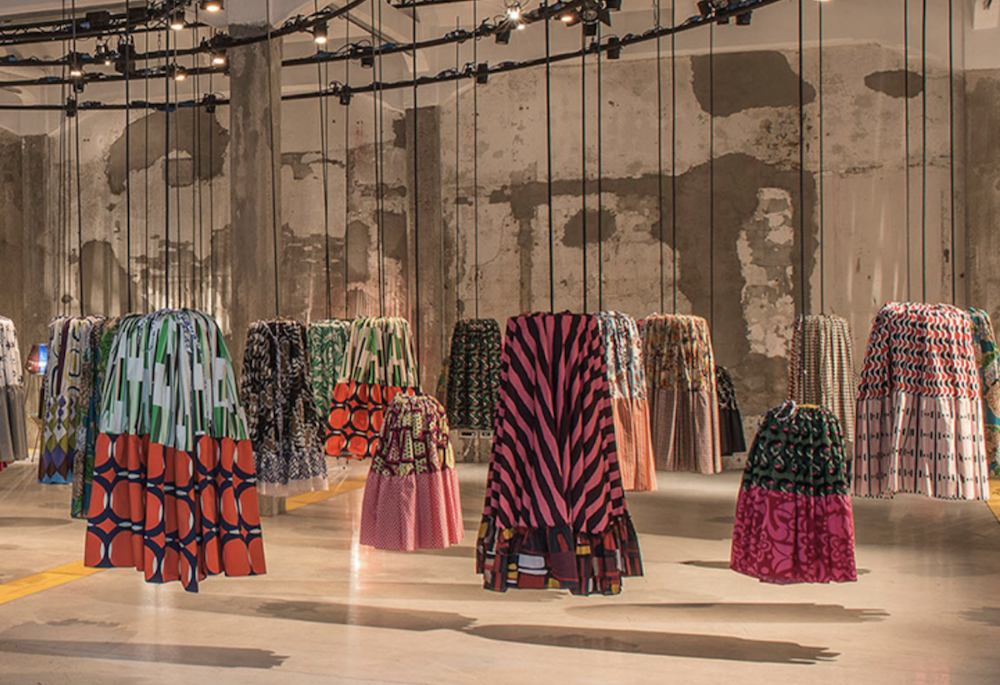 Harold:"We feel extremely proud of every deal that we were able to close. What we are actually the proudest though, is that not only did we obtain business orders we also contributed to an entire industry!"
PowerArena's recent collaboration with Taiwan's leading electric scooter company follows the same principle. The collaboration process required rigorous communication pertaining to digital transformation and AI knowledge with the company's suppliers. Subconsciously, PowerArena was able to create new systematic possibilities and update the suppliers on the most recent industry trends! "So I am not just doing business, I am also creating additional spillover benefits that could help you. This is very important to us!"
PowerArena utilizes AI to help manufacturers manage their production site; which, PowerArena creates a digital clone with AI to enable remote management and analysis for those manufacturing companies. Over the past two years, Covid-19 has affected everybody globally and the manufacturing industry is no exception. Issues such as production capacity, supply chain, production line diversion, and cabin work issues are all actively discussed. Yet, PowerArena saw the pandemic as a rare opportunity. As various travel restrictions enacted,  companies are forced to rethink their traditional approach to business management. Traditionally, manufacturing companies heavily rely on human supervision, which the pandemic pushed management to start thinking about how to run their business more efficiently. According to Harold, "AI will bring a change in management methods." Covid-19 was what made companies realize the practicality of "managing anytime, anywhere."
Facing the challenge of survival, identifying blind spots, and devising breakthroughs
Harold:"For startups, the biggest challenge is survival. This is a problem we face every day and every month."
For a newly established company, it is very challenging to attract customers; so how does PowerArena build its self-worth and obtain business orders? In addition to having firm determination, PowerArena created its own SOP process.
"In the beginning, we worked really hard in cultivating customers but were still unable to find a breakthrough point. It is only later on that we discovered the reason; it's because we were too dependent on personal connections and for too long! Hypothetically speaking, if I recruited a very talented salesperson but they chose to resign. In the end, their networks won't stay with PowerArena. Therefore, we established a system – SDR Solution."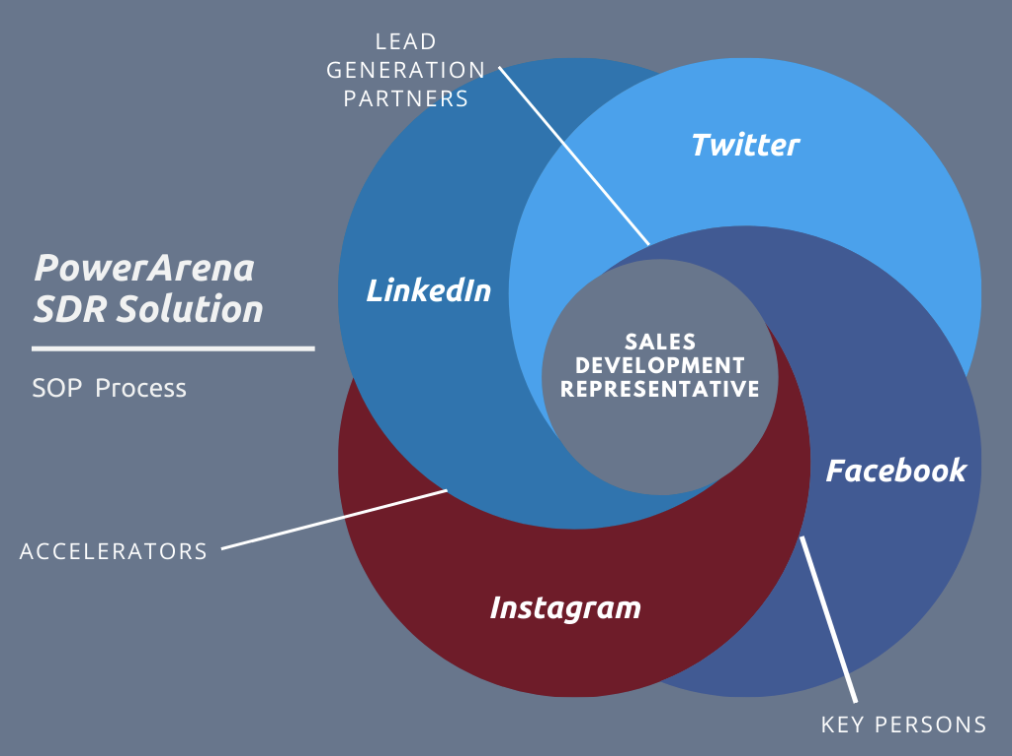 The SDR (Sales Development Representative) Solution is a business database for finding potential customers. Using social networks (such as LinkedIn, Twitter, Facebook, and Instagram), the software finds and attracts major customer groups and people around them. Regardless, it is not easy to maintain orders through this system alone. For that, PowerArena also recruits partners through ecosystem partners such as StarFab accelerator and lead generation partners.
Taiwan as a hub for field demonstration and a springboard for going global
Currently, PowerArena has bases in the United States, Taiwan, and China. Taiwan is currently the main AI R&D and business development center.
The Taiwan base focuses on the electronics foundry assembly/semiconductor-related industries/PCB industry/automotive assembly industry, etc.
Harold pointed out that the industries that benefit from PowerArena AI are the ones that have the most potential in Taiwan's semiconductor manufacturing. Following, the second-ranked would be EMS, and the automotive and medical-related manufacturing industries are also potential industry groups. Although most semiconductors' manufacturing processes have been highly automated, there are still a number of material suppliers who still assemble semiconductors through manpower. "AI integration has the potential to add value to an existing industry because the spillover benefits brought by AI monitoring is extremely high! This is including AI's role in monitoring the entire production process and problem-solving."
"Taiwan is a great springboard for us. It is a place where we achieve field verification, but it is also harder for us to make a profit. Taiwan is where most companies establish their headquarters. On the other hand, factories are set up in countries like India, Southeast Asia, even Australia. For us, we execute business models and create field verification cases in Taiwan. Then, we use the successful methods and implement them in other countries!" – Harold 
PowerArena focuses on introducing AI services into the automobile assembly industry when it comes to expansion in the international market. In the near future, PowerArena plans to focus on integrating AI services into the automobile assembly industry. In addition to the current markets in Taiwan, Hong Kong, and the United States, PowerArena hopes that it can enter the automobile and OEM electronics assembly industry in China, Southeast Asia, South Korea, and other countries.  
The concept of obtaining field verification in Taiwan then promoting products/ services to the global market with the support of established enterprises is not only a marketing strategy unique to PowerArena. This strategy is also in line with StarFab's operation strategies of integrating enterprise resources to accelerate startups, which is an effective way for startups to go global and scale up.
Digital transformation: a change, an impact, and an opportunity
Speaking of the future trend of AI and smart manufacturing, Harold believes that the transportation and delivery aspect of manufacturing will definitely be more competitive in the future. As machine learning is implemented, manufacturers can predict the number of manufacturing materials required in advance; which enables them to inform their suppliers in advance. All of this contributes to creating a faster manufacturing process. This can greatly reduce operating costs and improve management efficiency for manufacturing companies. 
The application of AI will definitely affect the public's lifestyle and impact specific industries. For example,  jobs that require only pure labor will most likely gradually disappear. Harold said that: "In the future, whether you are a student or a person looking for employment, you need to think about how to make your work more valuable! If it is a very basic job that only requires labor, then it will definitely be replaced by automation or AI. This the inevitable future."
What AI currently provides is an algorithm that is close to human beings' thinking; it is capable of solving human problems with configurations. In the future, however, the dynamics could shift to human beings providing domain knowledge and co-exist with AI to accelerate work efficiency and quality.  As digital transformation takes place, the introduction of AI could reduce many job opportunities. At the same time though, AI definitely also creates new business and employment opportunities.