2022 StarFab InnoVEX "Decoding Tech Startups Success" NOW opening!!
May 24-27, 2022.
9:30a.m.-5:30p.m. (GMT+8)
L0412, 4F, Taipei Nangang Exhibition Center, Hall 1 (TaiNEX 1)
2022 StarFab InnoVEX Day1 - "Decoding Tech Startups Success" Opening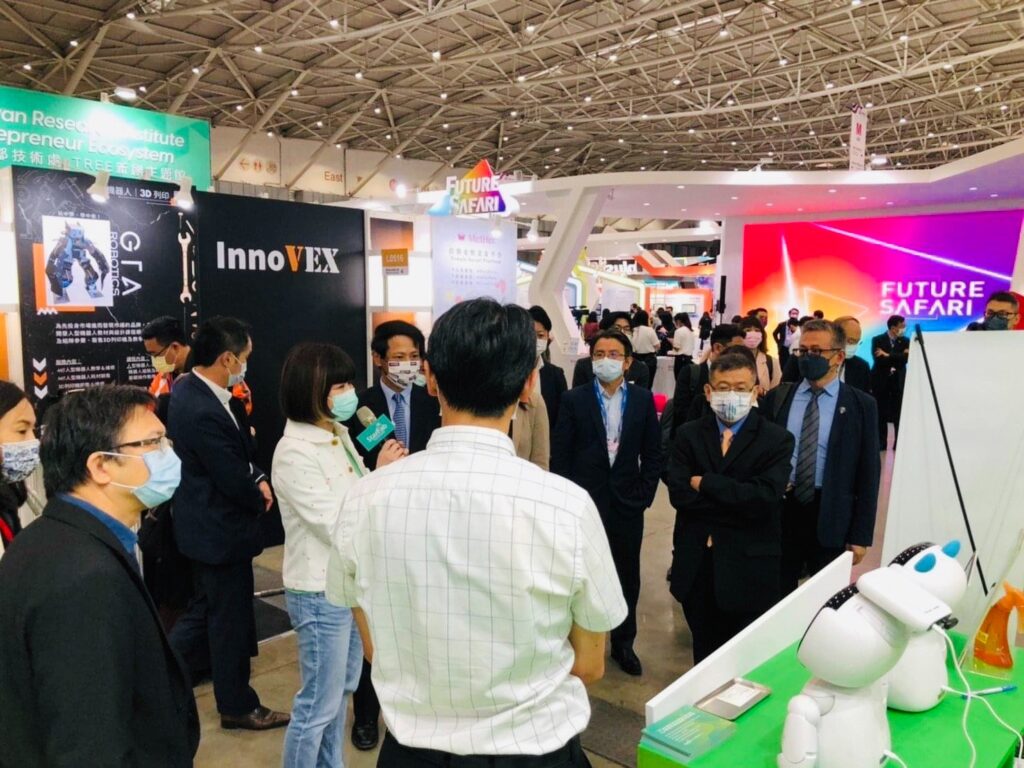 2022 StarFab InnoVEX Day2 - FlytechxStarFabAccelerator Event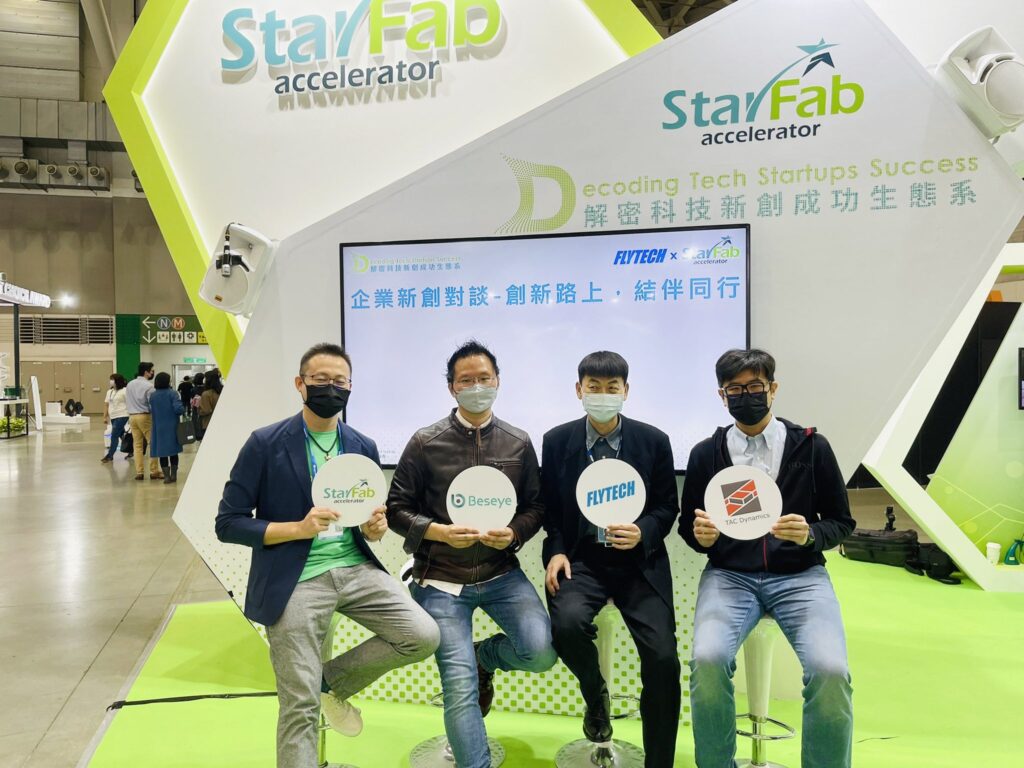 2022 StarFab InnoVEX Day3 - StarFab x CIAT Event
Cloud Computing and IoT Association in Taiwan currently has more than 140 member companies jointly creating the most complete industry chain in information and communication technologies.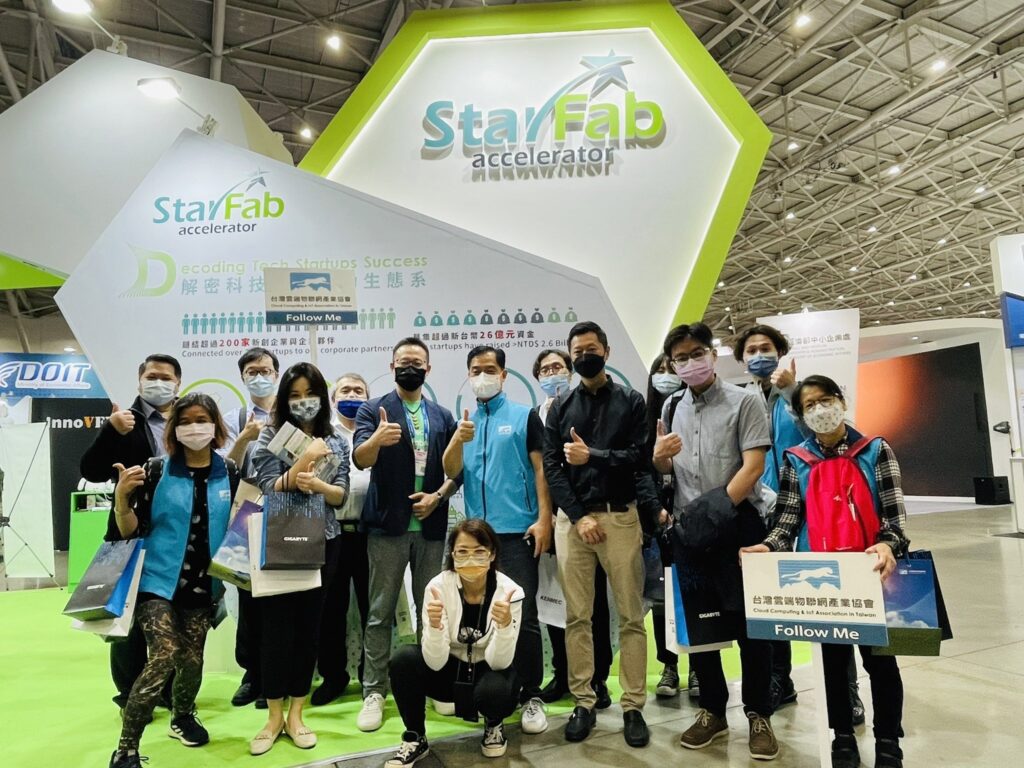 2022 StarFab InnoVEX Day3 - Mizuho Bank x StarFab Go To Japan Market
TAIRA, Mizuho Bank and StarFab have set up open innovation platform since 2020. Today we're glad to invite Mizuho and 3 startups sharing perspectives on Japan market.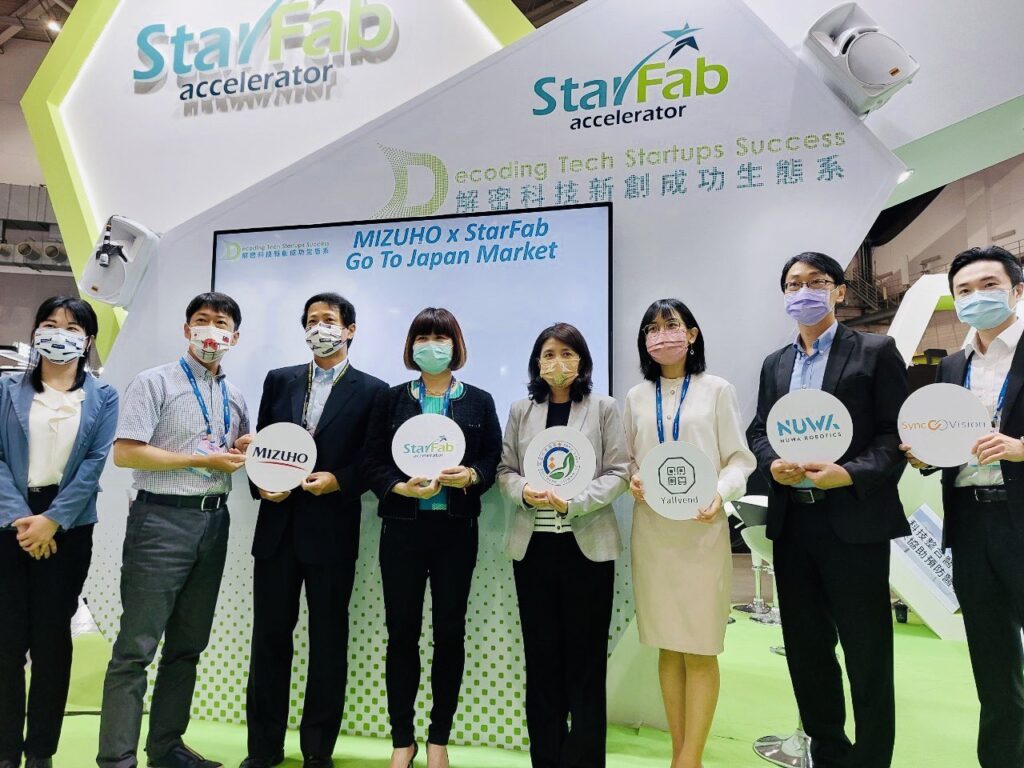 2022 StarFab InnoVEX -TEEMA x StarFab Event
TEEMA is known as one of the eight largest national industrial trade groups in Taiwan. With 3,006 memberships, it represents the complete spectrum of manufacturers producing electrical and electronic products in Taiwan.
This year, StarFab ,TEEMA and Taiwan Information Security Association, TWISA set up an open accelerating platform for startup teams and businesses to develop innovative products or services.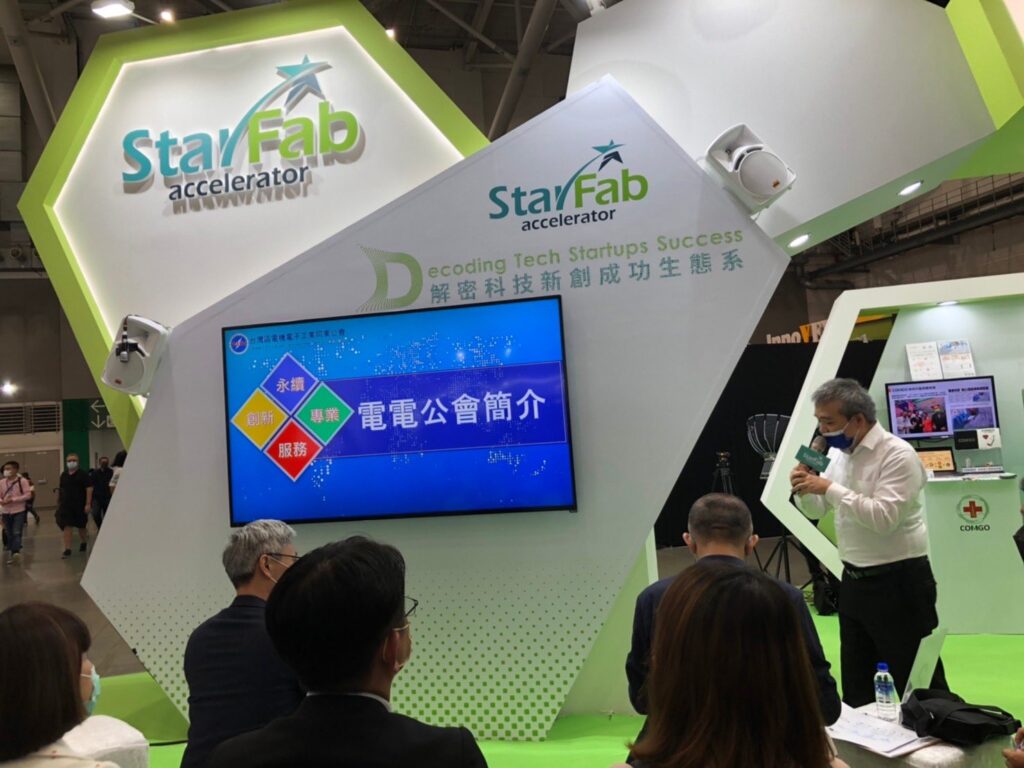 It's our great honor to have National Development Council 龔明鑫 主委 to visit our pavilion.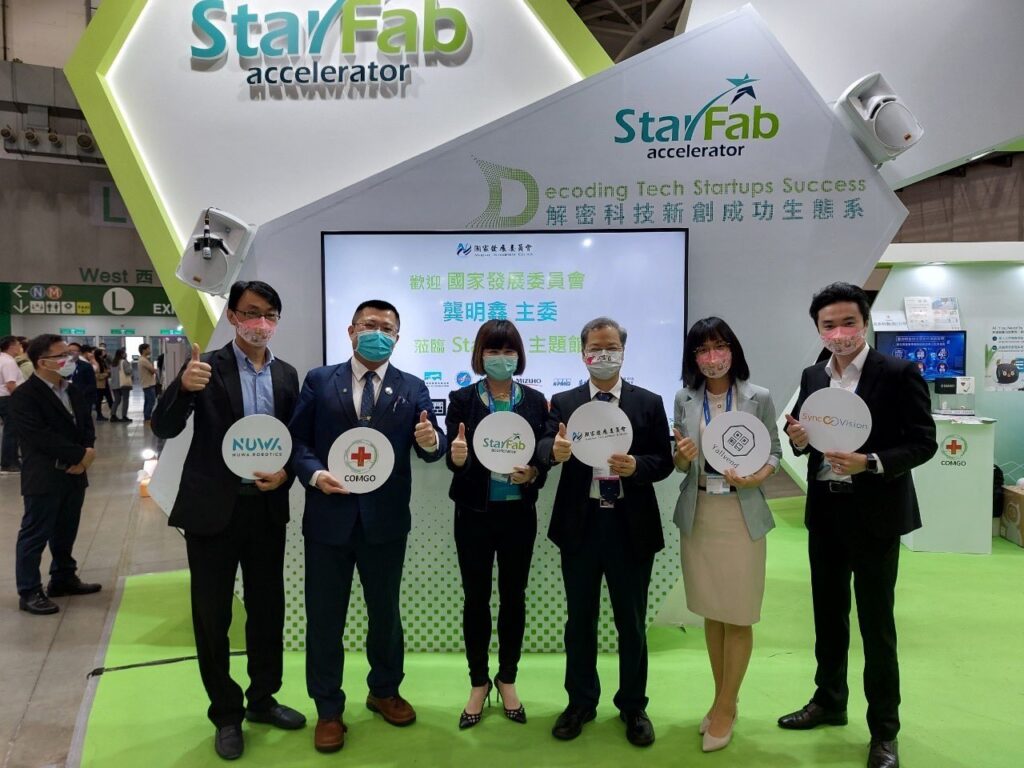 Thanks to all our partners for coming with us!!