2023 InnoVEX: StarFab Paves the Way for Startups, Linking Domestic and International Corporations, Venture Capitals to Explore Key Growth Areas
The reputed domestic startup exhibition, InnoVEX 2023, kicked off on May 30th at the Taipei Nangang Exhibition Center Hall 2. StarFab Accelerator, Taiwan's largest industry accelerator, led 11 startups in sequential exhibitions and organized a series of events under the theme "Link the World, Lead to Growth!" These events were designed to help Taiwan's tech startups stand firm amidst the challenges and opportunities presented by the post-pandemic recovery, break into international supply chains, and accelerate scaling.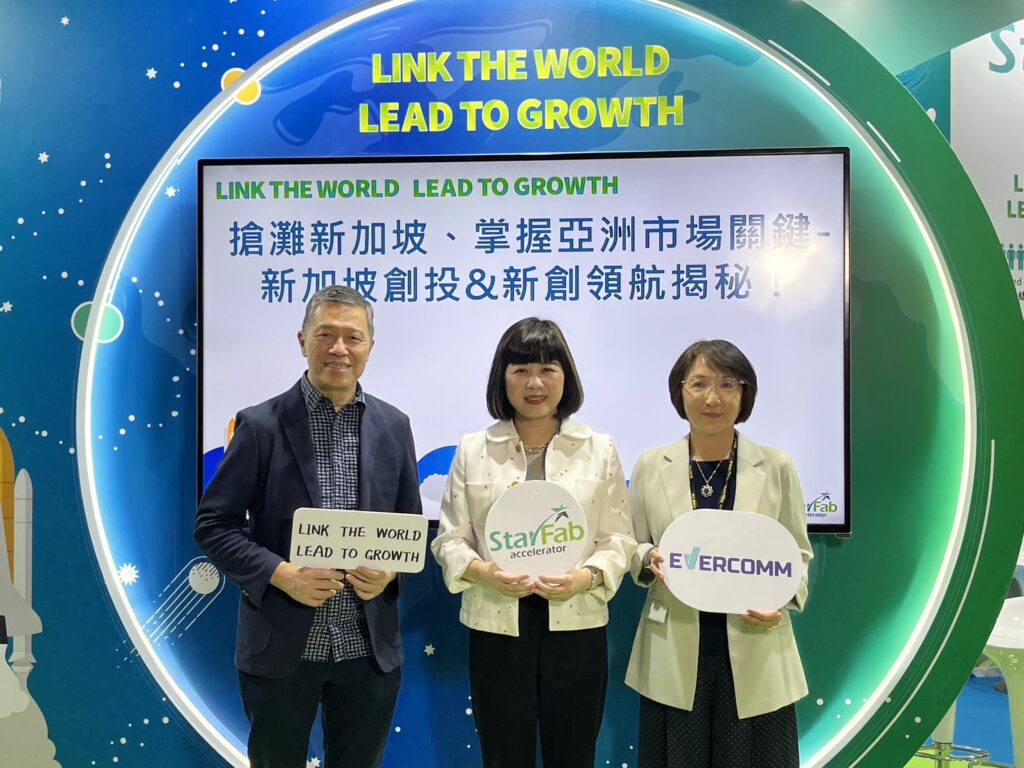 In this age of global, interdisciplinary cooperation, traditional corporations often find themselves wrestling with the agility needed to respond to rapid environmental changes. The bureaucratic inertia within large organizations often hampers prompt action. Meanwhile, startups, nimble and teeming with innovative technologies, can pivot swiftly, making them invaluable collaborators for these larger firms. Such partnerships not only enable companies to adapt quickly but also offer startups a platform to potentially break into markets that dwarf their usual scope. Understanding this, StarFab has committed itself to serving as a nexus, bridging the gap between robust domestic and international corporate resources and agile startups. Their goal is to foster a mutually beneficial ecosystem where both established enterprises and fledgling ventures can flourish side by side.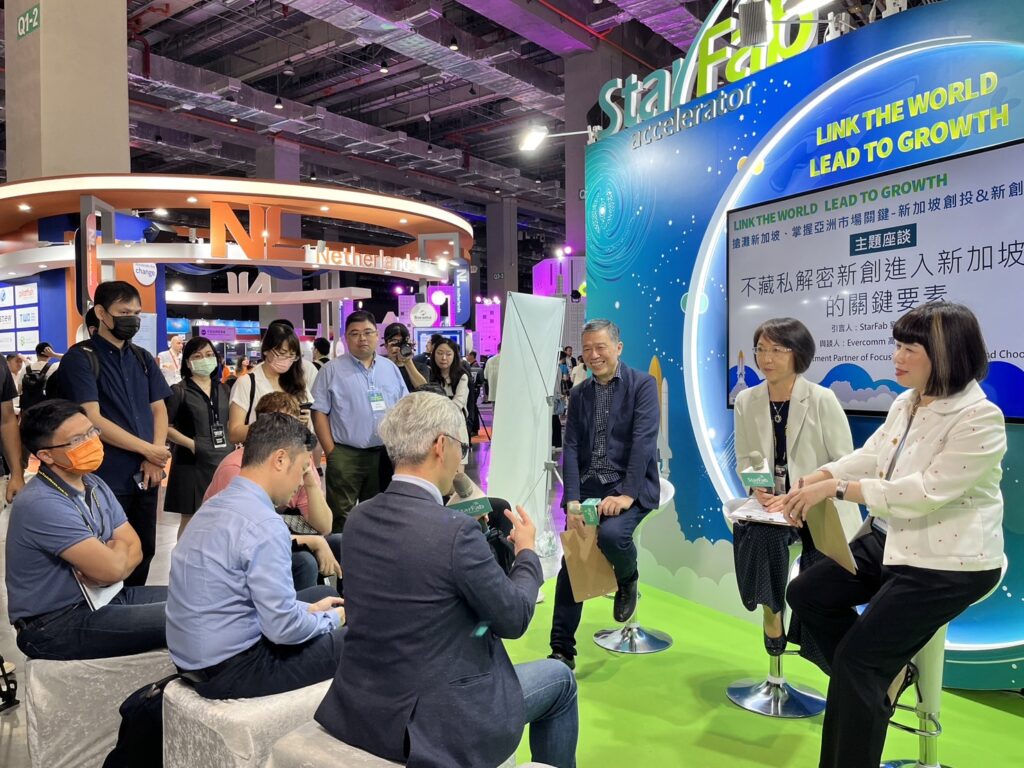 StarFab, in its drive to boost collaboration between startups and enterprises, orchestrated an array of insightful forums. These events are part of the 'Flytech x StarFab Accelerator' project, a partnership with Flytech Technology, and the 'Hsinchu AIoT Accelerator' program, a collaboration with Hsinchu County Government and several other companies. StarFab welcomed key domestic and international companies to these forums with the hope of fostering a deeper dialogue around co-creation.With an eye on the burgeoning AI sector, StarFab plans to dive into discussions about the most exciting AI business opportunities today, under the theme of "Generative AI Landing Methodology."
StarFab's Chairman, Amanda Liu, openly expressed that while Taiwan is a fantastic incubator for innovation, true market expansion demands the integration of global resources. With this insight, StarFab, in collaboration with Raymond Choong of FocusTech Ventures and Kao Xuemei of startup Evercomm, conducted a panel discussion  'Navigating Singapore – Mastering the Key to Asian Markets.' The seminar drew in a substantial audience, offering insights from both venture capitalists and startups about navigating the business landscape in Singapore, as well as highlighting potential opportunities.
Furthermore, on June 1st, StarFab, alongside Mizuho Bank and the Japan External Trade Organization (JETRO), organized an 'Enterprising Japan' networking event. They unveiled resources related to Japan's innovative environment, shared advice on preparatory steps for market penetration, and highlighted key points to consider for market expansion. This effort aimed at helping startups break through the barriers that typically hamper entry into international markets.
Working to boost the startup and innovation world, StarFab brings together resources from companies both here and abroad. Set up a variety of themed accelerator programs, Starfab is determined to give startups all the industry resources they might need, whose goal is to help these startups find and follow through on business opportunities that can grow and last. We envision startups from various domains coming together with us, together we Link the World, Lead to Growth!