Realizing Visions, Elevating Startups: Flytech's Pioneering Alliance with Future Entrepreneurs
The 2023 iteration of InnoVEX, a marquee local startup showcase, unfolded between May 30th and June 2nd. Global POS titan, Flytech Technology, in a noteworthy alliance with StarFab Accelerator, orchestrated the "Flytech x StarFab Accelerator" Corporate Startup Panel Discussion, thematically entitled, "Dream Blueprint: Embarking on the Journey Together". The dialogue provided an opportunity to reflect on the ups and downs experienced over the past five years of collaboration with startups. It also aimed to promote a culture of teamwork, encouraging the creation of shared visions for the future.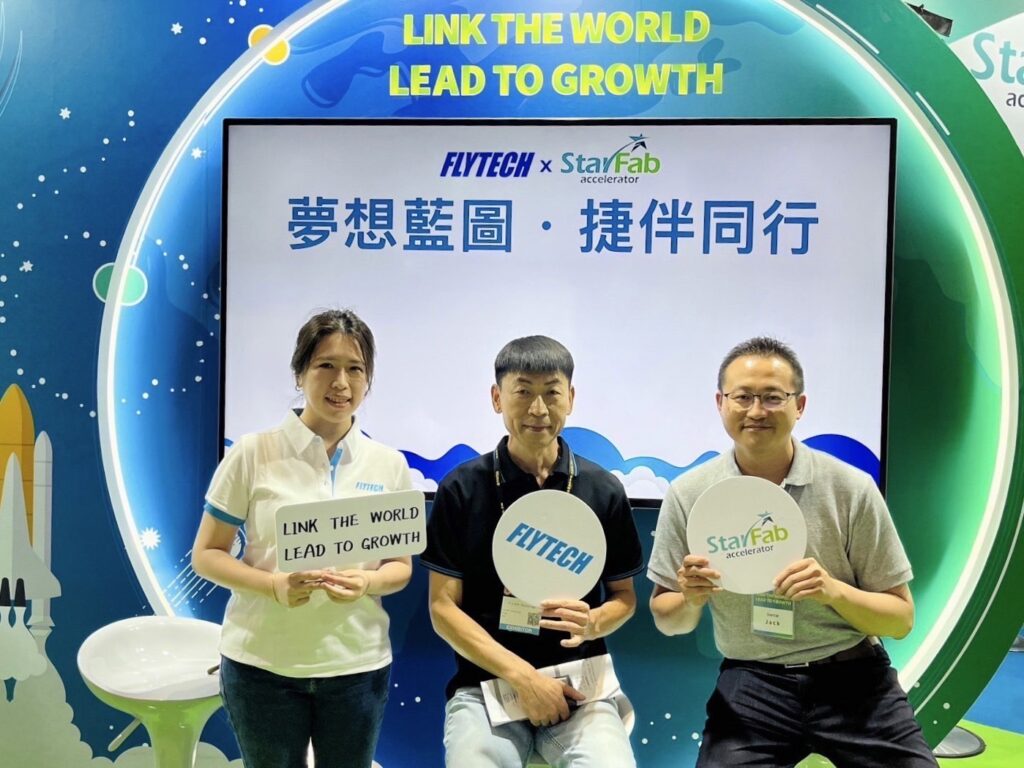 Xie Shengwen, Flytech Technology Chairman's confidant, explained that as Flytech expands its global reach, it recognizes the need to adapt to the ever-changing market conditions. Flytech values the role of startups in driving innovation, with their new ideas, groundbreaking technologies, and agile business models. Therefore, Flytech aims to forge partnerships with these startups to discover new opportunities for growth. This partnership is beneficial for both parties – for startups, teaming up with Flytech is like standing on the shoulders of giants, providing them with the opportunity to expand their business globally.
Yizhi Lin, the chair of Flytech Foundation, emphasized on Chairman Thomas Lam's entrepreneurial spirit, which fuels his zeal to pay forward the lessons of his journey, aiding young entrepreneurs in scaling the heights of success.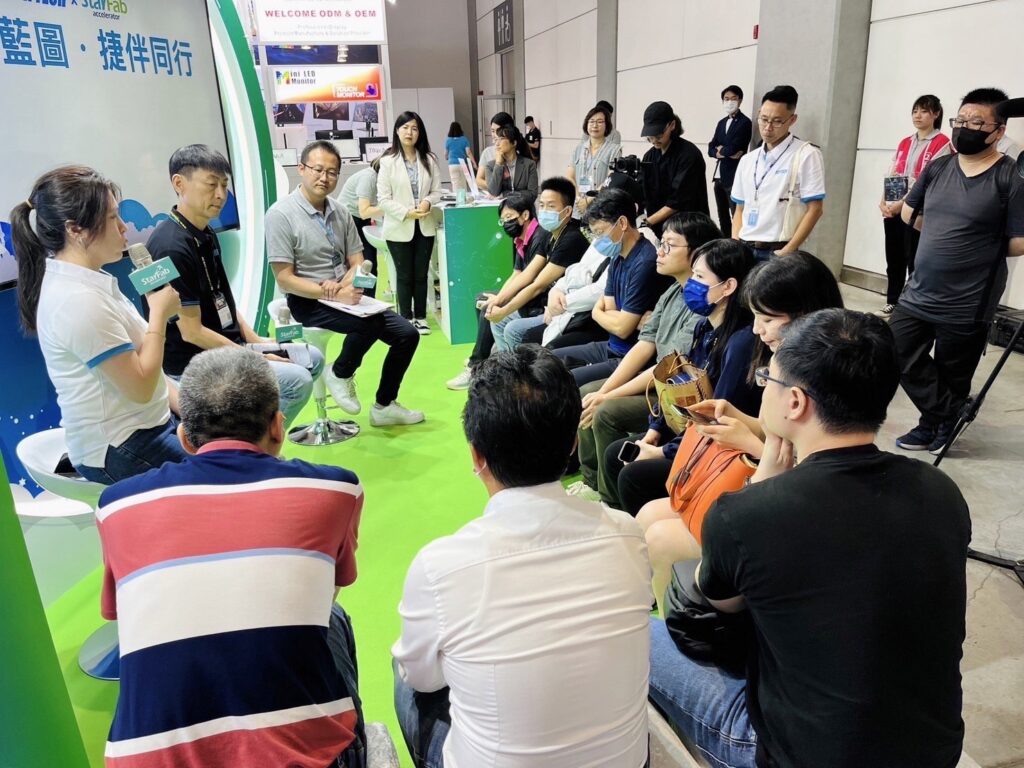 The partnership between Flytech and startups isn't limited by size, but instead is built on shared values and goals. When like-minded teams work together, the speed and energy of the brainstorming and creation process can be impressive. One example is Flytech's successful project with a new startup that, despite being only five months old and having just three members, held its own. During the tough times of the COVID-19 outbreak in 2020, Flytech partnered with 'Yallvend Tech' to combine Flytech's POS machines with Yallvend's fast checkout system. This collaboration resulted in a mask vending machine, an impressive achievement for the industrial computer business sector, especially considering the short development time. Even under challenging conditions, this innovative solution was successfully put into use at health insurance centers, demonstrating Flytech's commitment to successful collaborations with startups.
Jack Hsu, StarFab's COO, who was crucial in building the partnership with Flytech, shared his thoughts on the common challenges businesses face when working with startups, especially in terms of communication. He believes that the accelerator program is a great way for startups to better understand Flytech's culture and to discover potential partnership opportunities. This understanding can lead to smoother collaborations and more successful results.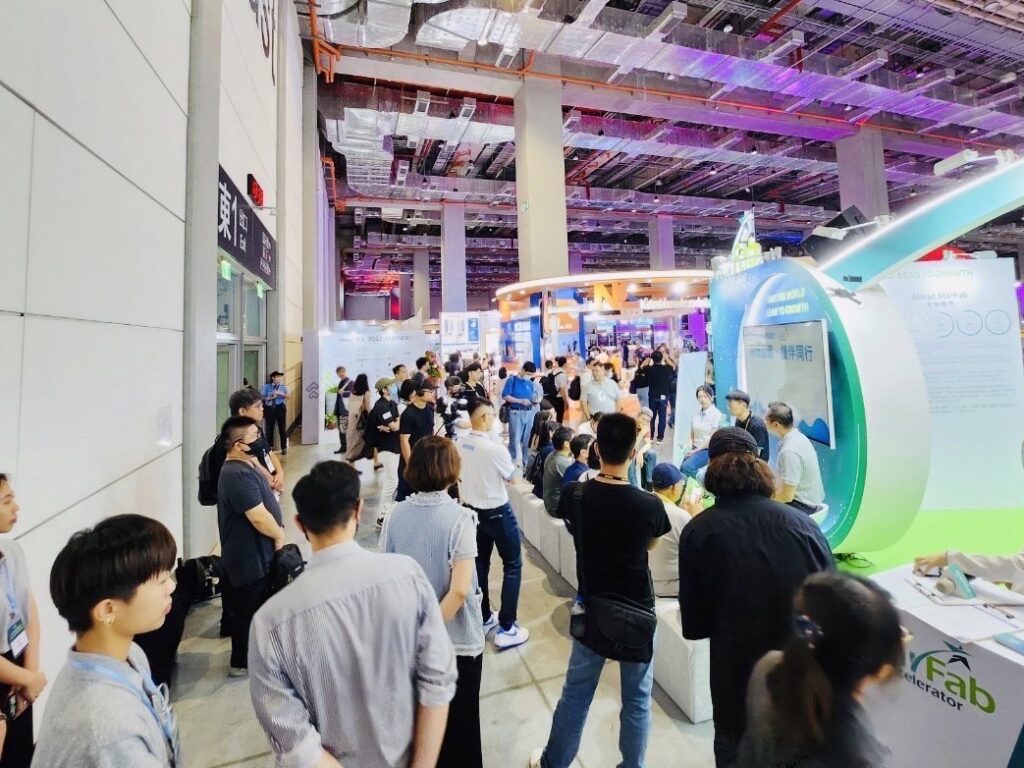 The next round of applications for the "Flytech x StarFab Accelerator" is set to start in June. Our goal is to help more promising startups through sharing professional knowledge, allocating resources strategically, and having personalized discussions about collaboration. Let's work together to build a shared vision of success. For more information, please visit the official website of the "Flytech x StarFab Accelerator."