CIAT Accelerator Creates a Shortcut for Taiwanese Startups to Japan, Fostering Shared Prosperity in Taiwan-Japan Industries
The CIAT Accelerator, Taiwan's largest thematic corporate-oriented incubation accelerator, organized by the Cloud Computing & IoT Association in Taiwan (CIAT) and StarFab Accelerator, enters its 11th year. Continuing its success from last year's expansion into Japan, this year's second "Tech-Startup Japan Award" is underway, led by James Liu, Vice Chairman of CIAT. Together with two award-winning teams and ten outstanding Taiwanese startups to Japan to seize local cloud opportunities.
The CIAT Accelerator focuses on aiding startups and companies to co-develop new business opportunities, concentrating on integrated software and hardware solution development. It has become the largest platform for industry co-prosperity in Taiwan, having already coached over 168 startups in deep cooperation with large enterprises. Its innovative 'big leading small' coaching mechanism further extends assistance to startups for international market expansion.
This year's 'Tech-Startup Japan Award' from CIAT Accelerator has selected two startups with potential for international markets from its 11th cohort: ChoozMo, known for its AIGV-based video platform and rapid video content production, and SurveyCake, dedicated to maximizing the value of each piece of corporate data. These startups, along with ten other selected Taiwanese startups, are advancing to Tokyo, Japan. In addition to participating in the Cloud Computing Day Tokyo, co-organized by CIAT and the OCP Japan Chapter (OCPJ), celebrating its 10th anniversary, James Liu also led these talented startups in engaging with CIAT's long-standing Japanese business partners – the Computer Institute of Japan (CIJ Group).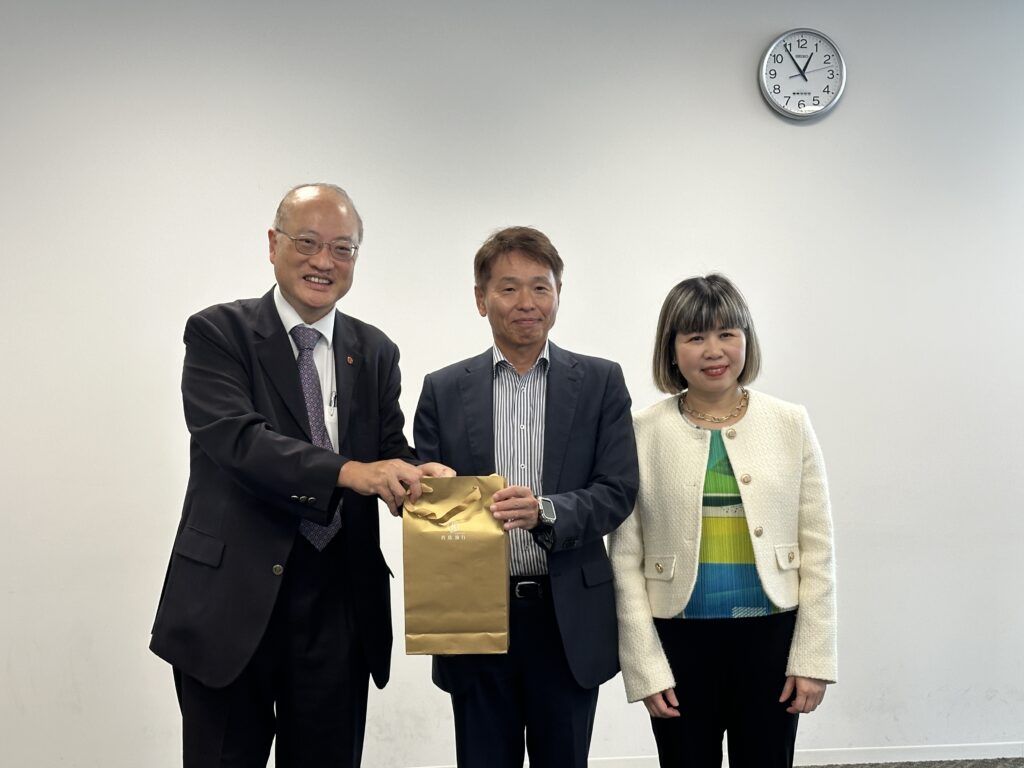 Through its "big leading small" approach, CIAT Accelerator aims to transfer years of experience in managing overseas markets to promising startups, thereby reducing the time for these startups to explore the Japanese market and increasing the success rate of business collaborations. This initiative not only creates a fast track for startups entering Japan but also promotes shared industry prosperity and innovation between Taiwan and Japan, demonstrating the international impact of collaborative creation.
In its 11th year, the CIAT Accelerator, under the management of StarFab, has successfully supported the co-development of numerous startups and companies, achieving an 88% survival rate. Nearly half of these startups have secured strategic investments. StarFab, with its professional and extensive incubation experience, connects large companies, venture capitalists, and business partners across various sectors to form a robust industry co-prosperity ecosystem, aiding startups in quickly connecting with capital markets both domestically and abroad. The 11th CIAT Accelerator Demo Day, scheduled for November 10th at the Taipei International Convention Center, Hall 201 ABC, will showcase how the "big leading small" model of CIAT Accelerator helps startups grow rapidly and drives innovation in enterprises. The event will feature key industry representatives, venture capitalists, and startup teams, looking forward to the participation of more ecosystem partners to collaboratively advance Taiwan's industry innovation and achieve new heights. https://www.accupass.com/event/2310050406099810733650