The Hsinchu AIoT Accelerator ignites technological aspirations, propelling startups to new heights.
The leading domestic startup exhibition InnoVEX 2023 took place from May 30th to June 2nd. The Hsinchu County Government and StarFab Accelerator co-organized the Hsinchu AIoT Accelerator, sets up exhibition booths on site to showcase the annual achievements of 2022, at the same time held a sharing and exchange session. Under the theme of "Envisioning technological future with Hsinchu, gathering enterprises and turning ideas into gold," the accelerator invited outstanding startups to share their stories and corporate mentors to talk about their motivation for joining the Hsinchu AIoT Accelerator and the resources and services they provide to young entrepreneurs.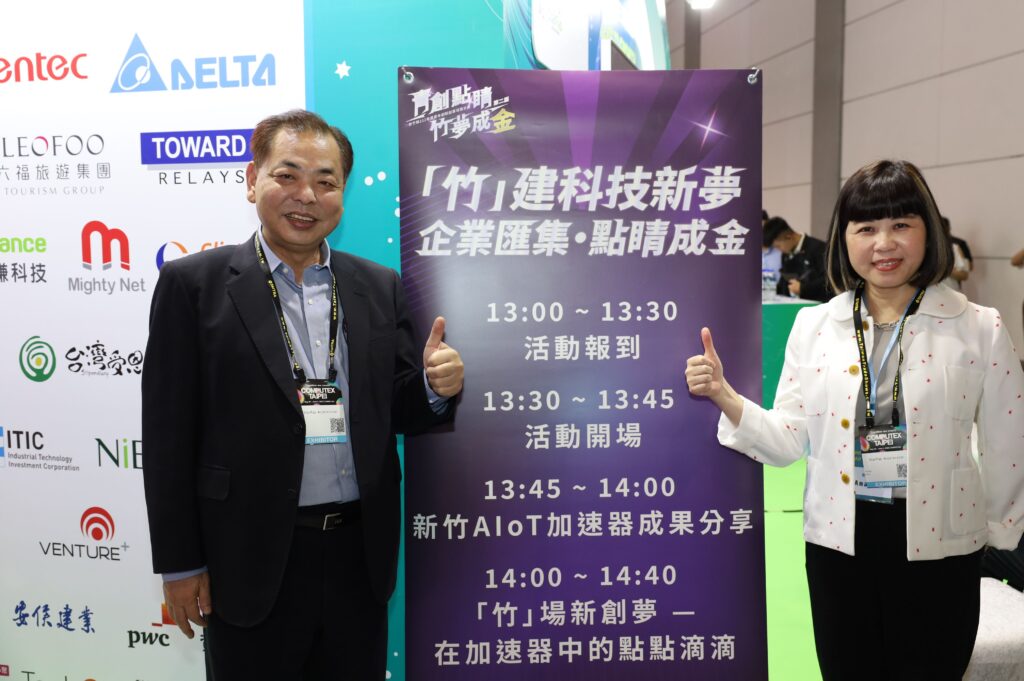 Hsinchu County Deputy Magistrate Jianxian Chen also attended this event, pointing out that since its annual establishment in 2022, the Hsinchu AIoT Accelerator has been grateful for the support of many enterprises and industry representatives. This year, the scale expands and 7 major enterprises joined forces: Leofoo Village, Tuowei Industry, Accton Technology, Hua-Hsia Glass, WiAdvance Technology, Might Electronics, and GlintMED Innovation. It also launched the first cross-bureau and county-to-central platform that provides innovation and entrepreneurship resource integration, the 'Hsinchu Youth Startup Resource Network (HYS)'. It presents essential government resources and subsidies in a comprehensive way, hoping that more outstanding startups can make good use of resources and build their dreams in Hsinchu.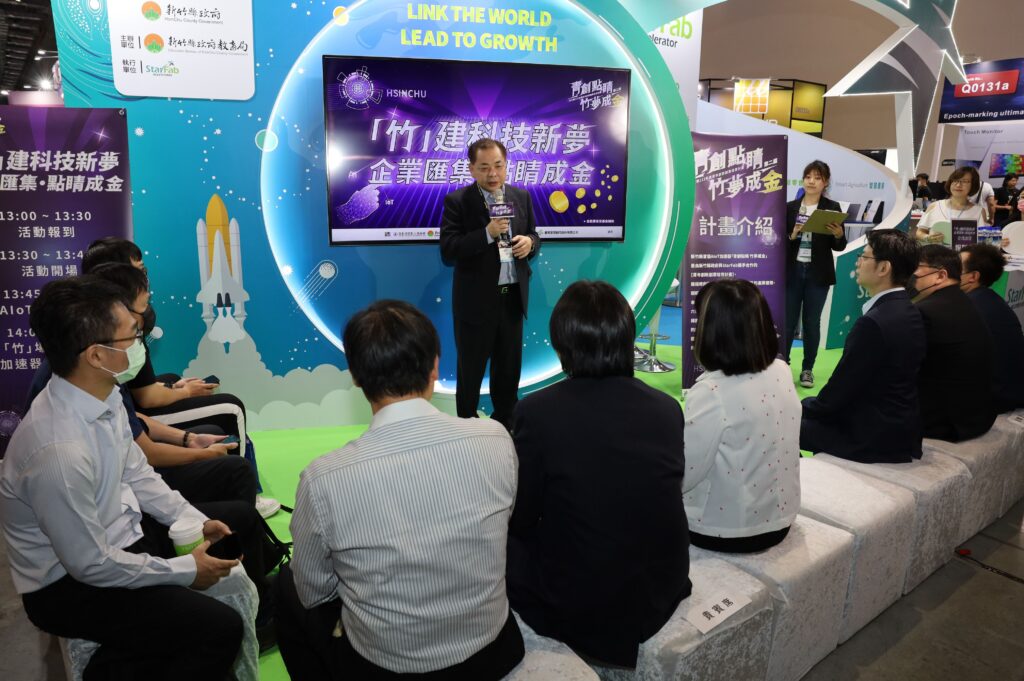 There were 5 highlight startups exhibiting on site, all of which were from Hsinchu County in 2022, including Profet AI, STO Spatial Topology Technology , iAmbition Technology, Energy Resources International, Agromeans, etc. In addition to showcasing their high-quality innovative products and corporate solutions, they also had the opportunity to connect with the international community. The sharing and exchange session not only invited the first batch of cooperative young entrepreneurs – STO Spatial Topology Technology and iAmbition Technology to share their experiences of participating in the Hsinchu AIoT Accelerator and interacting with enterprises. It also invited WiAdvance Technology and Might Electronics, who have served as corporate mentors for two consecutive sessions. Among them, Chuanzhi Luo, deputy general manager of WiAdvance Technology, pointed out that cross-border communication skills, courage to try new things, and flexible business models are several key factors in evaluating young entrepreneurial teams. Chuanzhi Luo also encouraged startup teams to actively submit applications to join the Hsinchu AIoT Accelerator platform. In enterprises, they can obtain field verification opportunities and learn from each mistake. Gradually find the right direction and make timely adjustments without interruption to meet various challenges in a rapidly changing market. In terms of counseling resources, Ray Dai, deputy general manager of Might Electronics emphasized that cooperation between enterprises and young entrepreneurs often generates communication costs due to differences in industries or organizations. Therefore, when enterprises join the Hsinchu AIoT Accelerator, they can achieve accurate matching through the accelerator's counseling, as well as reduce communication gaps. It also ensures that young entrepreneurs receive complete guidance and assistance during the process of entrepreneurship so that they can more smoothly reach the stage of mass production or commercialization.