StarFab collaborates with Mizuho Bank and JETRO to present a guide for startups to strategically enter the Japanese market!
The iconic domestic startup exhibition, InnoVEX 2023, was held from May 30th to June 2nd. StarFab Accelerator, in conjunction with Mizuho Bank of Japan and the Japan External Trade Organization (JETRO), hosted the "Startups Go Japan!" seminar. In the session, startups InfinitiesSoft and Turing Certs shared insights and discussed about Japan market. Together, they outlined pathways for startups in Japan.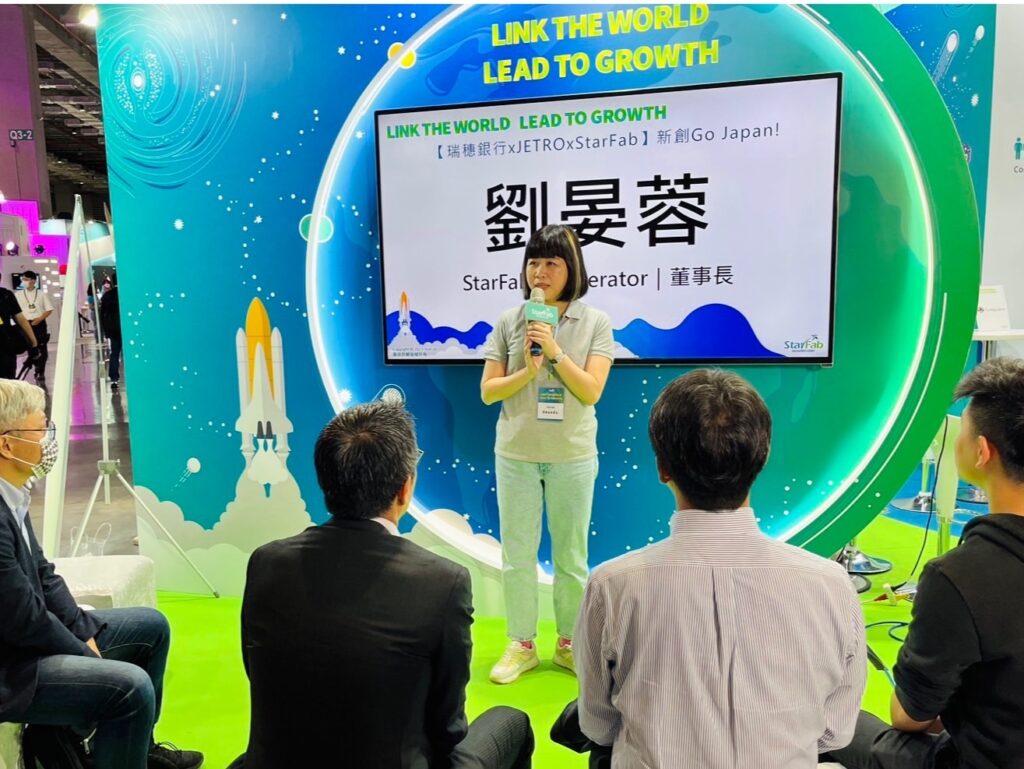 Navigate market challenges, seize opportunities for success.
During the InnoVEX exhibition, StarFab CEO Amanda Liu shared with the attendees that one of the unique features of the Japanese market is its desire for technology-driven and trustworthy partnership relations. Usually, big Taiwanese companies still need 3 to 5 years to establish commercial collaborations in Japan. With StarFab's proactive communication and Mizuho Bank's facilitation, startups now set up faster in Japan. Thanks to Mizuho Bank, they quickly find clients and earn trust. Both StarFab and Mizuho Bank aspire to bridge excellent tech startups with the Japanese market for long-term collaboration.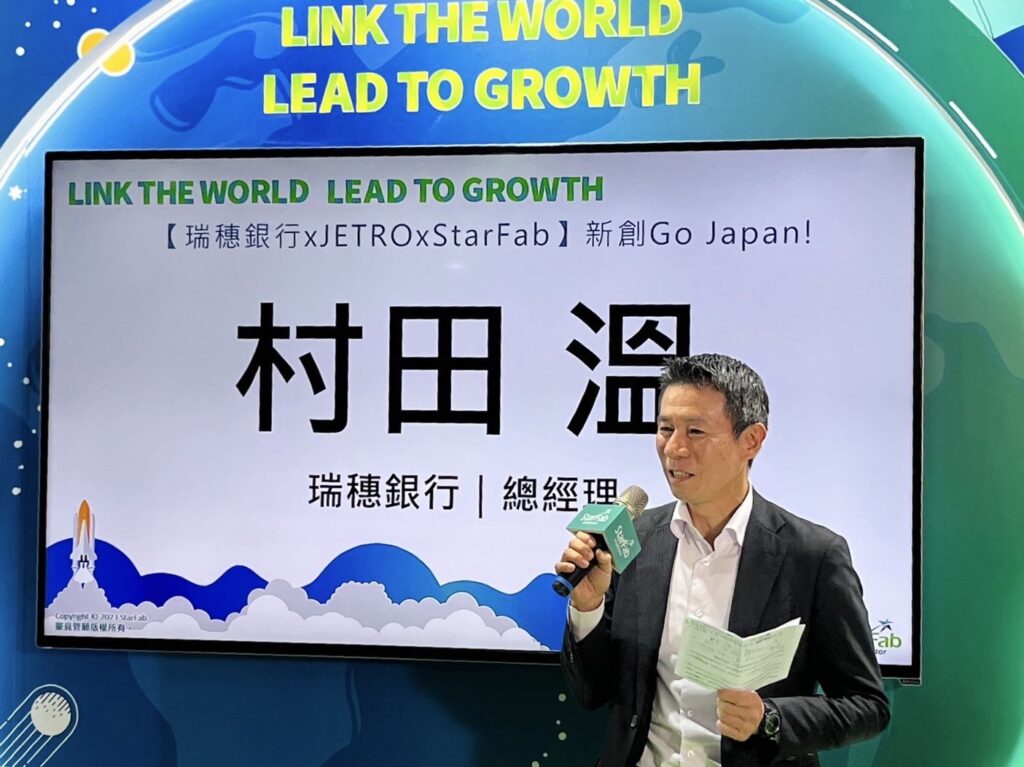 Mizuho Bank, which has successfully helped numerous startups venture into Japan in recent years, looks forward to challenging more startups keen on expanding into Japan. Murata Atsushi, General Manager of Mizuho Bank, noted that with shifts in the international landscape, Japanese investors and enterprises are paying more attention to Taiwanese startups. Mizuho Bank will continue to aid Taiwanese startups entering the Japanese market, offering more opportunities to connect with Japanese businesses in collaboration with StarFab.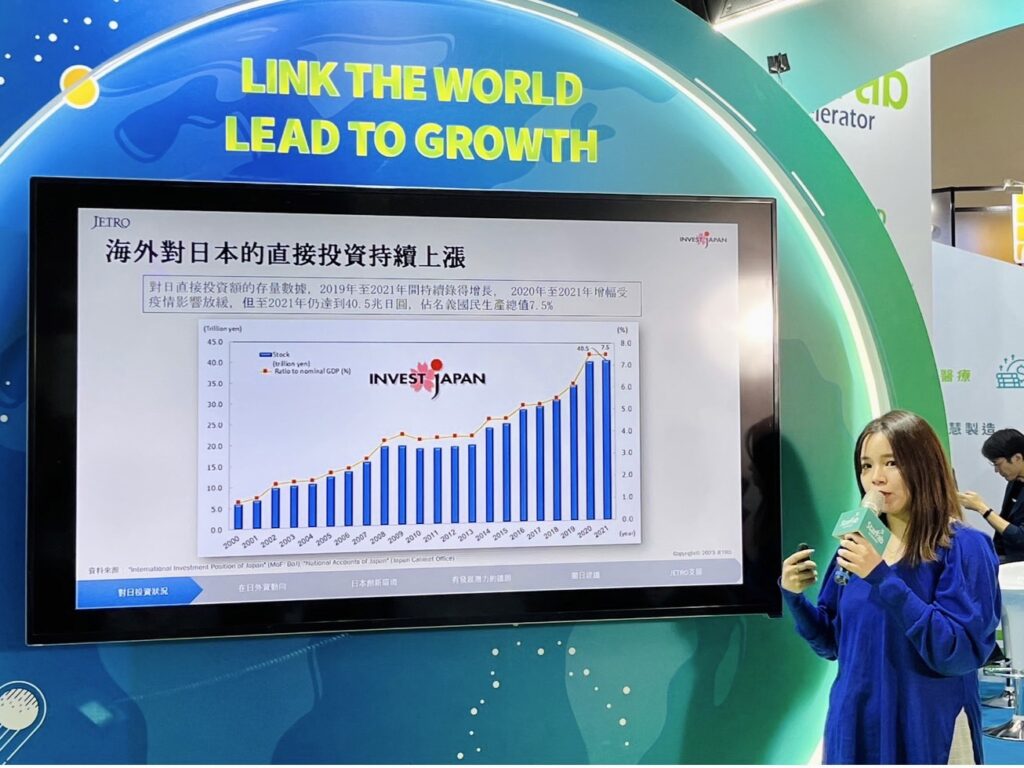 Dive into Japan's startup landscape; discover the roadmap to successful expansion.
JETRO Taiwan Project Manager Jiayi Li emphasized that when startups venture into the Japanese market, thorough preparation is essential, as is highlighting the differences between themselves and Japanese companies. JETRO provides appropriate resources for startups. InfinitiesSoft and Turing Certs, two successful startups in the Japanese market, shared their insights based on their experiences. Wen-Yu Chen, General Manager of InfinitiesSoft, detailed a 0-6 step process on how they tapped into the Japanese market and secured pivotal projects, eventually garnering more international orders. Jeff Hu, founder of Turing Certs, emphasized the importance of a deep understanding of Japanese culture and finding suitable Japanese team members to ensure a faster establishment in Japan and market penetration. The journey to the international market is challenging. Identifying the right corporate collaboration through business strategy partners can help resource-limited startups avoid pitfalls. StarFab continuously connects domestic and international enterprises, venture capital, and ecosystem partners to create a fast-track for startup success, hoping to sketch a brilliant international market blueprint for startups amid the rapidly changing tech waves.